Transcend digital chaos and find

File Zen
Declutter your digital workspace and streamline access to your files through one simple interface—an easier, faster, more intuitive way to find, share and edit your documents.
🧘

Skip the yoga and start your Free Trial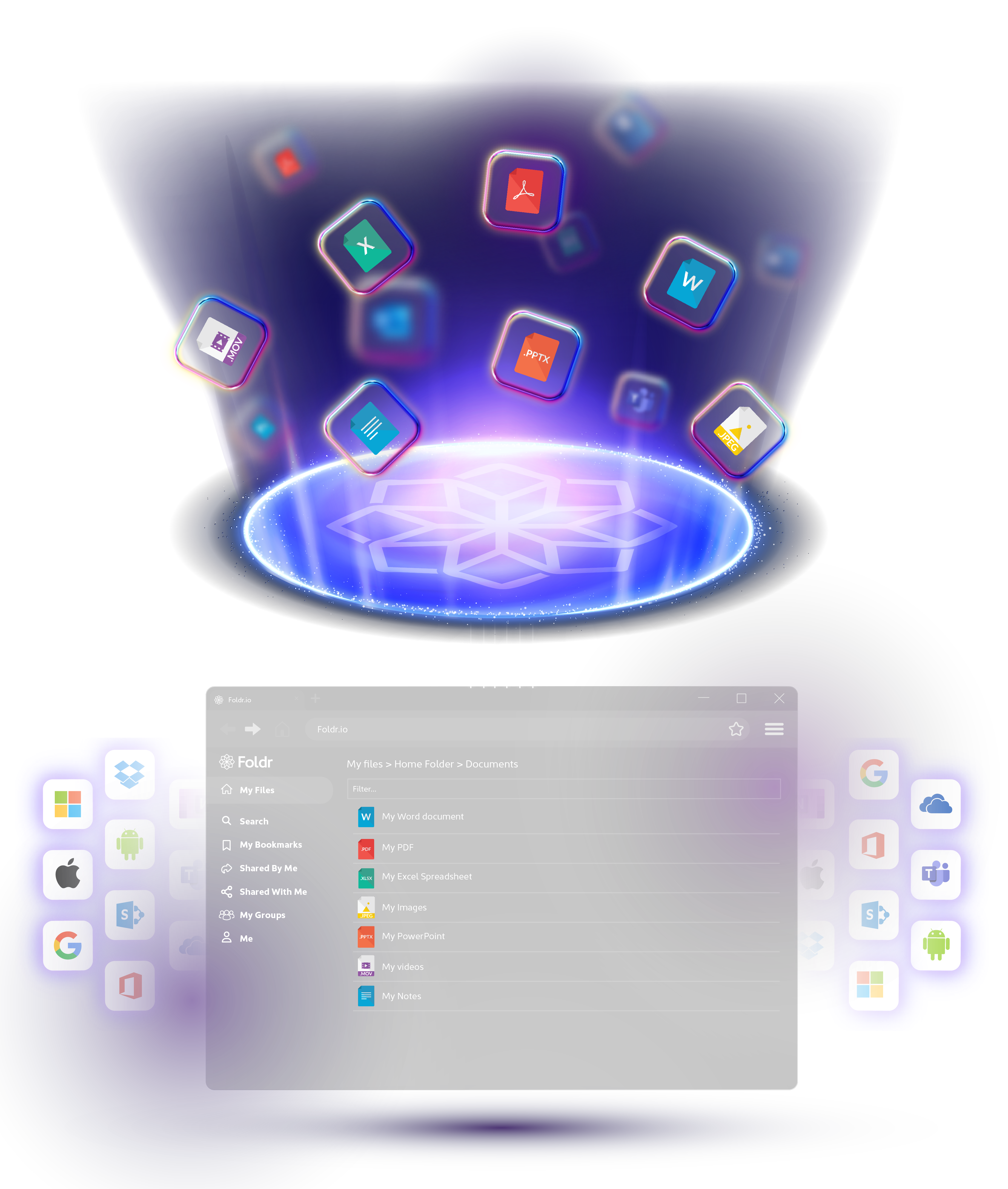 Top of the class
Are your files scattered across different cloud services, storage devices and servers? Do you need a reliable app to give a unified view of your digital world? Look no further than Foldr. If you're working on a class presentation in Google Drive but need to make last-minute edits in a Word document, Foldr can do that, making file management feel like magic – only better.
Streamline student hand-ins and deadlines

Collaborate and share resources with peers and students

Seamlessly embed folders into webpages

Rest easy knowing your data is secure

Stream video and audio files directly through Foldr
What is Foldr?
Technology turmoil to digital harmony
Disjointed digital systems make work more difficult. Foldr enables faster access and greater control of your files, no matter where they're saved. Our powerful technology unifies your file estate so you can make meaningful progress on the things that matter.
Powerful Zenefits for the whole team
Beautifully simple
Unified file access from one portal, anywhere.
Easy Governance
Continuity for all, now and as you grow and evolve.
Peace of mind
Increase security of ALL of your files, centrally.
Unique to you
Custom experience unique to your business.
Powerful Automation
Create, share, and automate from a single interface.
Smarter Search
Streamline your file Search and find data quickly.
Seamless Collaboration
Enable productive hybrid work and collaborate with ease.
Instant Access
Access Foldr from anywhere with an internet connection.